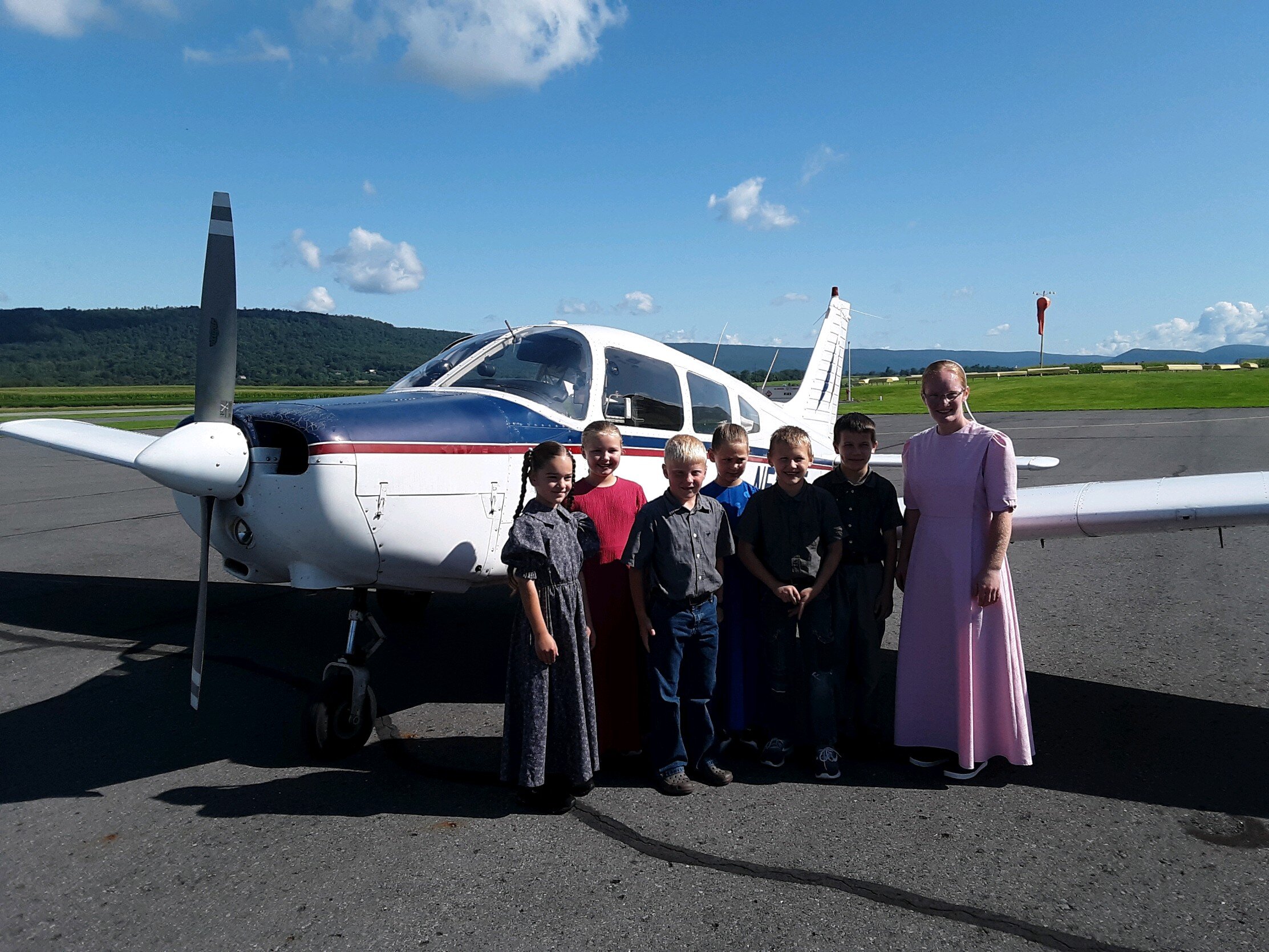 Blue Star Aviation Services
A Pennsylvania Flight School
Servicing South-Central PA in the Northern Cumberland Valley: Carlisle Shippensburg, Chambersburg, and the greater Harrisburg area.
We started Blue Star Aviation Services after realizing there is a need for a regional flight school that can safely, efficiently, and effectively train you as a pilot without costing a fortune. But our lack of impact on your wallet does not compromise safety, our number one priority. Unlike many other flight schools, our instructors are not simply building time for the airlines: they see instruction as a calling rather than just a job. We build relationships with our students and take pride in your success, rather than seeing you as just a customer.
We use the proven Jeppesen flight syllabus, Federal Aviation Administration textbooks (your tax dollars at work!), and experienced instructors to ensure your training will be educational, challenging, and fun.
Whether you want to take an introductory lesson to see if flying is for you, finish up your private pilot's license, or want to get your commercial rating and head for a job as a professional pilot, Blue Star can help you.
We also offer scenic flights, flight reviews, night proficiency training, and other specialty flights.
We are primarily based at Carlisle Airport at 228 Petersburg Road in Carlisle. It is a 4000' paved strip located just west of Harrisburg's large and busy airports (KMDT and KCXY). It is a popular, lively, and accessible airport with fuel and maintenance services available.
We are happy to serve Cumberland, Franklin, and Dauphin Counties, PA. The valley is ideal for training, containing a mixture of airspace and airports running the gamut from sleepy small town strips that see little traffic to busy metropolitan airports serving large population centers.
For more information, contact us at rclark.bsa@gmail.com.
We look forward to flying with you!
Learn to Fly